Services
WHAT WE OFFER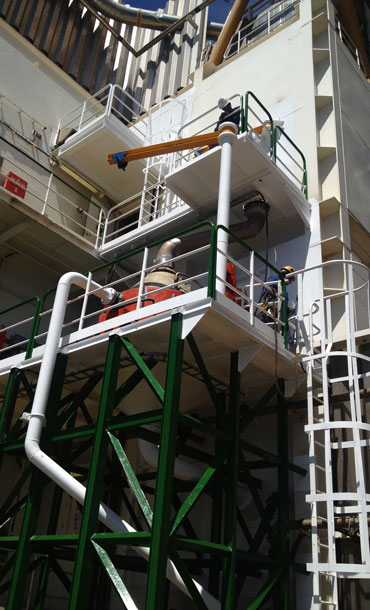 About our company
About Contratas Metalúrgicas
We are industrial specialists in the metal fabrication and welding field, with a track record in the Port of La Luz in Las Palmas de Gran Canaria since 1974.
Our company employs 50 experienced and highly qualified professionals. We are quality certified and our personnel have officially recognized qualifications in different welding procedures, which allow us to work for the most demanding customers.
Commitment to continuous improvement.
What moves us
Mission, Vision and Core Values
Our goal is to offer quality services, at competitive prices while strictly adhering to the set deadlines. Additionally, this should be provided while sticking to our "Zero Accident" and full "Health and Safety" policy.
Our Competitive Advantage
Why trust us
We are a workshop specialized in the naval industry that strives to offer a quality service in medium and light boilermaking, trying to build customer loyalty with a high standard of quality and special care for details and service.
Complete Workshop
We have a complete workshop and equipment with a good technological content, which allows us to provide service with guarantees both at the client's facilities and at our own facilities in Puerto de La Luz.
Commitment to quality and safety
Our commitment to quality and safety is strong and clear, complying with a demanding regulation that imposes controls from the search for suppliers and supplies to the monitoring of the sale made and customer satisfaction.
Professional specialists
Contratas Metalúrgicas has a staff of qualified employees with experience in metalworking, technical profiles and engineering. With experience in shipbuilding and industrial maintenance.
EXAMPLES OF PROJECTS MADE FOR THE NAVAL INDUSTRY AND THE INDUSTRIAL SECTOR
A SAMPLE OF OUR WORK
Contratas Metalúrgicas
Fabricación, instalación y montaje de líneas de tuberías de combustible para Aegean en el Puerto de La Luz de Las Palmas de Gran Canaria.
OUR CUSTOMERS
Joining efforts